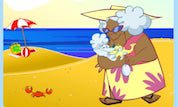 Puff's Sand Castle
Puff's onlyl wish is to find Suga Mama but he needs the Genie's Magic Lamp. Help Puff find the lamp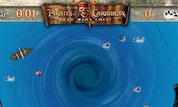 Sink or Spin
Use your arrow keys to navigate round the whirlpool. Be careful not to get sucked into the middle -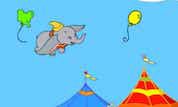 Dumbo Great Race
Help Dumbo pop the balloons to earn points. Be careful! Don`t crash into circus tents 3 times or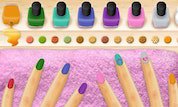 Miley`s Malibu Manicure
It`s manicure time! Join the slumber party fun and pick a girl between Miley and Lilly to make over.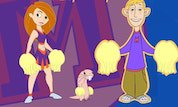 Mad Dog Squad
Show your Mad Dog pride and practice some extreme cheer routines! Pick up a Cheerleader with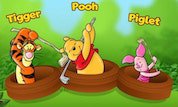 100 Acre Wood Golf
Play golf with Winnie the pooh. Move the mouse to choose the direction you want to hit the ball.