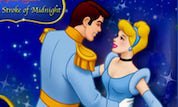 Play Now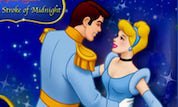 Unfortunately Cinderella Until the Stroke of Midnight is not available on your device. Please try one of the related games instead or visit our HTML5 category.
This Flash game is loaded using an emulator. If you notice any glitches(such as the game getting stuck or music/sound missing), click to play the original version with NuMuKi Browser for the best experience.
About Cinderella Until the Stroke of Midnight Game
In a land full of magic, with princesses and princes, once a girl had to do many things if she wanted to have a little bit of fun. Her name was Cinderella, and to get at the ball, she needed your help in the Cinderella Until the Stroke of Midnight game.
Her stepmother gave her many things to do, but if she does not finish all the chores until the stroke of midnight, she must stay at home. Using your mouse, help the poor little girl clean the whole house, level by level. Cinderella has three chores to finish on the first level, and if you manage to help her complete it, she can go on to the next level.
Help Cinderella with her dress
Even after all the chores are over, and the house looks nice and clean, Cinderella's work is still not over. She needs help to create a beautiful dress for the ball. With this dress, she has to impress the prince and make him fall in love with her. When the dress is ready, find all the things that you need for the ball, and is you finish with all these requirements, you may go and have the time of your life together with Cinderella at the most beautiful ball that has ever existed.
Be careful at the time passing. You do not want it to run out before you finish everything that you have to do; otherwise, there will be no ball for Cinderella.
Be fast and help Cinderella's dreams come true. She deserves a happy conclusion to her story.
If you enjoy playing Cinderella Until the Stroke of Midnight, you might be excited to find out that there are 51 more Princess games you can try! The most popular is Cinderella Dress Up, and the most recently added is Modern Jasmine Dress Up