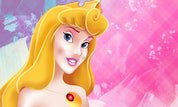 Play Now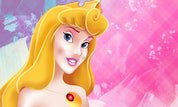 Unfortunately Aurora Facial Makeover is not available on your device. Please try one of the related games instead or visit our HTML5 category.
This Flash game is loaded using an emulator. If you notice any glitches(such as the game getting stuck or music/sound missing), click to play the original version with NuMuKi Browser for the best experience.
About Aurora Facial Makeover Game
Have you ever asked yourself when Disney Princesses do their makeover? We can only assume that they usually do it in the morning. As you may know, every beautiful girl can look a little bit uhm.. strange in the morning. After a night of sleep, their flawless face needs to be mended. But what happens when someone sleeps not for a single night, but for years?! In this kind of situation poor Aurora finds herself. And in Aurora Facial Makeover game you should help her get back her beauty!
Help Aurora regain her natural look!
At her birthday there came three good fairies who granted her flawless beauty and a splendid voice. However, the evil fairy Maleficent also managed to go to the royal ball. As a cruel and mischievous woman that she is, Maleficent cursed little Aurora to prick her finger and die at the age of sixteen. Merryweather, the third good fairy, dispelled Maleficent`s charm after all. Nevertheless, Aurora fell into a deep sleep at the age of sixteen, and only a love kiss would wake her up.
After the love kiss of Prince Phillip, Aurora wakes up but finds herself not so pretty like she was before. She is horrified, as she once used to be a beauty. The only person she can trust is you. Would you give her a good makeover?
You know how to do it. Use your mouse to interact with objects on your screen. Apply cosmetics on Aurora`s face and use a great deal of water to make her face look natural. Whether you are a stylist or a simple girl who looks for an exciting game with her favorite princess, you will surely like this game.
Have fun!
If you enjoy playing Aurora Facial Makeover, you might be excited to find out that there are 51 more Princess games you can try! The most popular is Cinderella Dress Up, and the most recently added is Modern Jasmine Dress Up