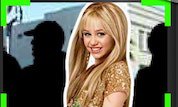 Play Now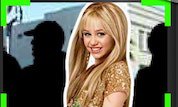 Unfortunately Hot Shot Photo Pro is not available on your device. Please try one of the related games instead or visit our HTML5 category.
This Flash game is loaded using an emulator. If you notice any glitches(such as the game getting stuck or music/sound missing), click to play the original version with NuMuKi Browser for the best experience.
About Hot Shot Photo Pro Game
If you admire Hannah Montana and also enjoy photography, then Hot Shot Photo Pro game is for you!
Have you ever dreamed to be a celebrity photographer, to cover the biggest concerts, movie premiers, and other cool events? Even wanted to make a perfect shot of your favorite star and find it in the most fabulous fashion magazines worldwide? Now it's the time to put all those skills into practice because tonight you get a chance to test yourself in the world of photography. You're are going to be a professional paparazzi for a real red carpet event with Hannah Montana!
You will start as a student and have an opportunity to make a successful photographer career. Go from zero to hero and become the true paparazzi! Follow Hannah with your camera and shoot some nice portrait photos! Point the cursor on her, wait for a perfect focus and take the picture. You should be very precise since there is a crowd of fans and other photographers. They can always spoil the image by interfering with the focus frame. Hannah likes her friends and family, so she brought Jackson, Lily and her father with her. Since they might interfere at any time and ruin your photos, try to avoid shooting when they are around. You score points for every good shot, and you lose some for a failed attempt.
Take as many good shots as you can and earn a chance for a special bonus! There is a minimum number of shots required on each level. Get this number in the amount of time given and advance to the next level. If you don't manage to shoot the required number of photos, you will lose and have to start all over!
Change your photographer rank from a student to Hot Shot Photo Pro by earning a more significant score!
If you enjoy playing Hot Shot Photo Pro, you might be excited to find out that there are 21 more Hannah Montana games you can try! The most popular is Hannah Montana Dress Up, and the most recently added is Sound Board Mix-Up