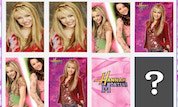 Play Now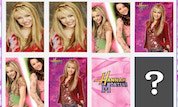 Unfortunately Hannah Montana Match It is not available on your device. Please try one of the related games instead or visit our HTML5 category.
This Flash game is loaded using an emulator. If you notice any glitches(such as the game getting stuck or music/sound missing), click to play the original version with NuMuKi Browser for the best experience.
About Hannah Montana Match It Game
Join the most famous teenage superstar in this Hannah Montana Match It game!
Hannah is well known all over the world, and all children and teenagers adore her and love to attend her fun concerts! However, Hannah has a secret that nobody knows – she is just a regular schoolgirl called Miley by day. She enjoys living in both worlds, and she has friends and family who support her every day!
How to play the game
Play this memory game with Hannah Montana and discover some of her most amazing pictures as a superstar! Just click on one card to flip it over and see the hidden image and after that click on the other card which you think would match the first one. You are going to win the game once you have found all the pairs.
You have to think fast and win the game as quickly as you can because this is a great way to train your memory and become more skilled! In the end, you are going to see how many cards flips you have used and how much time it has taken you to finish the game. We bet you can have the best score! Sounds exciting?
Test your memory skills!
You get the fantastic opportunity to see some of Hannah's most magnificent photos and play a challenging and fun game at the same time! Do you think you have what it takes to be the one to complete the game most quickly? Either way, you are guaranteed to have the best time by being able to see Hannah's stylish concert outfits and getting immersed in her glamorous world!
However, it is essential that you be able to focus and manage the challenge by activating your memory and doing your best to succeed in winning this fantastic game. Hannah is thrilled to play with you and take a break from her double life to unwind and triumph in this fun memory game with your help!
Are you ready? Hannah is waiting for you! Have a wonderful time!
If you enjoy playing Hannah Montana Match It, you might be excited to find out that there are 21 more Hannah Montana games you can try! The most popular is Hannah Montana Dress Up, and the most recently added is Sound Board Mix-Up