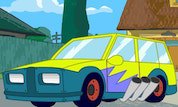 Play Now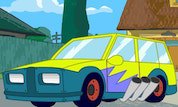 Unfortunately The Fast and the Phineas is not available on your device. Please try one of the related games instead or visit our HTML5 category.
This Flash game is loaded using an emulator. If you notice any glitches(such as the game getting stuck or music/sound missing), click to play the original version with NuMuKi Browser for the best experience.
About The Fast and the Phineas Game
The two ingenious brothers are summoning you to yet another adventure: The Fast and the Phineas game. In this fast driving game your primary objective is to... can you guess what? Well, it's not hard. You need to win, meaning arriving first at the finish line which further means leaving your opponent behind you, yes, behind you!
Control your vehicle using the direction arrow keys on your keyboard. UP - Accelerate, DOWN - Break, LEFT and RIGHT for steering. Also, use CTRL for acceleration boost. Watch out for the curves and islands on every map. Going over the island around the lane will slow you down significantly. If you don't enter a curve correctly, you might get stuck outside of the path which will give your opponent a head start.
Customize your race car
But, before we start racing, first, let's build our own racing machine. Should it be a car? Or a tank? Maybe even a jet-car? All of this is entirely up to you since you can choose between numerous options in building your dream racing machine. First, you can select your wheels and tires. After you've chosen the tires, you can choose between many chassis and colors.
All that's left is to pick up a powerful engine now. Should it be a tank or a jet engine? Or just a regular car's engine? It's up to you! Also, you can choose markings on your vehicle and the name for your newborn baby.
Enjoy the fun and ride with Phineas and Ferb, but don't forget to drive safely!
If you enjoy playing The Fast and the Phineas, you might be excited to find out that there are 48 more Phineas and Ferb games you can try! The most popular is Hoverboard World Tour, and the most recently added is Titans on the Track