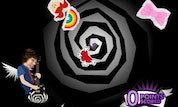 Play Now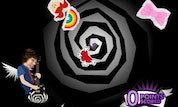 Unfortunately Pop Portal of Doom is not available on your device. Please try one of the related games instead or visit our HTML5 category.
This Flash game is loaded using an emulator. If you notice any glitches(such as the game getting stuck or music/sound missing), click to play the original version with NuMuKi Browser for the best experience.
About Pop Portal of Doom Game
If your dream is to become a rock star, but you actually do not know how here is your chance in The Pop Portal of Doom Game. But I am warning you this is not for those who like all the pink fluffy stuff but for those who are really ready to embrace a rock star attitude and the like.
The goal is pretty simple: aim for everything that is not usually associated with anything rock like rainbows, bows, or flowers. Yuck! Make them disappear from the face of the earth, and while you do that play those heavy riffs of your guitar. Go ahead and create a song worthy of the reputation of a rock star!
How to play the game
Also aim for the Bonus Bombs that as may have already guessed, will guarantee some bonus points. Do not be shy and go for the alarm clocks. If you hate them in real life, you will love them here because once you hit one, you will gain some more time to eradicate all the non-metal things that are popping out from the portal.
Take care to entertain the crowd you are playing to and do not shoot any figure that is not girlie otherwise you will play the guitar quite awful, and they will not be satisfied that they got tickets for your show. This certainly is not the best way to begin your career.
To do all these, you have the limited time of thirty seconds plus the additional time that you will get by popping up the clocks. Good luck fellow artist, tune your instrument and start playing as soon as you hit the stage to amaze everybody with your talent!
If you enjoy playing Pop Portal of Doom, you might be excited to find out that there are 78 more Retro games you can try! The most popular is Dave's Castle Hunt, and the most recently added is Sonny With a Chance: So Sketchy