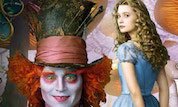 Play Now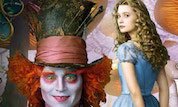 Unfortunately Adventures in Wonderland is not available on your device. Please try one of the related games instead or visit our HTML5 category.
About Adventures in Wonderland Game
Alice is a beautiful and curious girl who ended up falling in a rabbit hole after chasing a white rabbit. Now she is on her way to Wonderland, and during the Adventures in Wonderland game, you will have to discover this entirely new world with her, making sure she does not get hurt while she falls.
In the rabbit hole, there are many flying objects, which will hurt Alice if she touches them. You will be able to control her fall by using your mouse. When you want to make Alice fall slower, click on the left button of your mouse.
How to play the game
Alice has a few lives, and if you finish all of them before getting to the end of the hole, you will need to start the level again.
On your way, try to collect all the floating pendant charms and the Golden Clocks for some extra points. Alice loses her lives also if you hit her by the holes' walls. You need to be very careful while controlling the girl. It would be a pity if she did not get to Wonderland to see such beautiful wonders down there.
Reach the end of each level to discover more of the story, and to be able to be a part of Wonderland while exploring it. All you need to do is not be afraid and get your adventure spirit with you. We are sure that you are going to love Wonderland once you start discovering it and making friends there.
Have fun!
If you enjoy playing Adventures in Wonderland, you might be excited to find out that there are 78 more Retro games you can try! The most popular is Dave's Castle Hunt, and the most recently added is Sonny With a Chance: So Sketchy