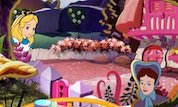 Play Now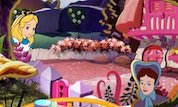 Unfortunately A Throw Down Memory Lane is not available on your device. Please try one of the related games instead or visit our HTML5 category.
This Flash game is loaded using an emulator. If you notice any glitches(such as the game getting stuck or music/sound missing), click to play the original version with NuMuKi Browser for the best experience.
About A Throw Down Memory Lane Game
All the good and bad guys from your favorite movies have mixed up in Disney's A Throw Down Memory Lane Game, and they are trying to confuse you. They all hide away behind the scenery.
What you have to do is to aim and, when ready, shoot! The thing is that you can only go for those villains who are again looking for trouble, and now that you are here to play, they have found it. Let's find out how you can teach them some manners.
How to play the game
Move your mouse over the villains and when you have them at your hand, click to send a projectile over their head. But be quick with all that because the moment you see them, in the next, they will go away. At some point, you will not get even to blink, and they will go away in the meantime.
Sharpen your reflexes and do not shoot for everything that moves, because apart from the bad guys, there are your favorites as well. I do not think that they will enjoy being hit by a water balloon, or by a potato coming towards them at high speed. Hit a foe, and you will gain a point, go for a good fellow, and you will lose one.
Also, do not make any abuse of ammo because it is limited. Strive to go straight for the target, and to plan the attack before recklessly launching things in the air. The game is set through a few places from the movies, each one having its specific villains and friends.
Not only that you will train and test your quick reactions to things, but you will also have lots and lots of fun playing!
If you enjoy playing A Throw Down Memory Lane, you might be excited to find out that there are 78 more Retro games you can try! The most popular is Dave's Castle Hunt, and the most recently added is Sonny With a Chance: So Sketchy