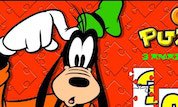 Play Now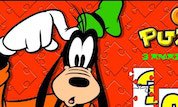 Unfortunately Goofy Puzzle It is not available on your device. Please try one of the related games instead or visit our HTML5 category.
This Flash game is loaded using an emulator. If you notice any glitches(such as the game getting stuck or music/sound missing), click to play the original version with NuMuKi Browser for the best experience.
About Goofy Puzzle It Game
Goofy loves challenges and games of all kind. Today he found an exciting activity to do, and he is so happy about it that he decided to share this game with all of you. Goofy: Puzzle It game will make you choose between three different ways of creating puzzles, thus giving you the opportunity to put your mind to the test for a few minutes.
How to play the game
Goofy will give you three kinds of a puzzle, and you have to choose which one you would like to solve. The first one is a flip strips puzzle, meaning that the picture is divided into some strips; using your mouse, you need to put them in order so you can create the final image of Goofy. If you simply click on the pieces of the puzzle, you will be able to rotate them, and if you click and hold, you can move the pieces. You can change the pieces' position anytime if you think you were wrong at first.
The second puzzle is a slider one. This time you will have to push the tiles to make Goofy's portrait right. You will not be able to rotate the pieces, only to move them one by one.
The last puzzle that Goofy prepared for you is a classic jigsaw puzzle. You can rotate the pieces to finish the picture using the same rules as the first time. After you choose which puzzle type you wish to do first, just press on "Puzzle It" button and let the fun begin.
There is also a timer going on, but do not worry; it will not stay in your way, so take all the time you need to solve the puzzles.
If you enjoy playing Goofy Puzzle It, you might be excited to find out that there are 78 more Retro games you can try! The most popular is Dave's Castle Hunt, and the most recently added is Sonny With a Chance: So Sketchy