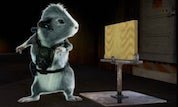 Play Now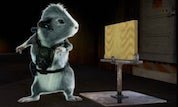 Unfortunately Juarez Packs a Punch is not available on your device. Please try one of the related games instead or visit our HTML5 category.
This Flash game is loaded using an emulator. If you notice any glitches(such as the game getting stuck or music/sound missing), click to play the original version with NuMuKi Browser for the best experience.
About Juarez Packs a Punch Game
Welcome to G-Force world. While you spend time here, you need to learn a few things about survival and train to become the best. You should use your power as much as you can, and there is no other better way of doing this than training to control your strength. G-Force: Juarez Packs a Punch game is an excellent opportunity to do this, and at the same time, you will be able to have fun with your favorite mouse, Juarez.
The rules of the game are easy to follow, and anyone can try it. You need to break the blocks made out of different materials. At first, the blocks will be out of wood, then out of glass, and so go on.
How to play the game
You need a lot of power to punch the blocks, and you will increase your force using the left and right arrow keys. Keep pressing these keys until the energy reaches the line on the meter on your screen. When you see the power above the line, press the space-bar key, and you will break the blocks with only one punch.
You have 30 seconds to break three series of blocks. You need to break them all before the time runs out. At the second level, you will have four sets of blocks and so go on.
Be fast and punch all the blocks on time. If the time ends before you finish knocking out all the blocks, you will have to start the game all over again.
Good luck!
If you enjoy playing Juarez Packs a Punch, you might be excited to find out that there are 78 more Retro games you can try! The most popular is Dave's Castle Hunt, and the most recently added is Sonny With a Chance: So Sketchy