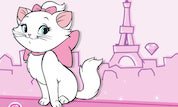 Play Now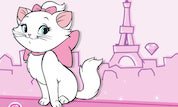 Unfortunately Marie's Great Diamond Chase is not available on your device. Please try one of the related games instead or visit our HTML5 category.
This Flash game is loaded using an emulator. If you notice any glitches(such as the game getting stuck or music/sound missing), click to play the original version with NuMuKi Browser for the best experience.
About Marie's Great Diamond Chase Game
If you ever wanted to go to Paris, then it is your lucky day because Marie is there, having some great fun and making incredible memories at a gallery full of gorgeous jewelry. Unfortunately, some terrible things happened there, and now Marie is in a chasing mission in Marie's Great Diamond Chase game.
While Marie was enjoying her time there, a selection of the most beautiful jewels was on display, so she had the opportunity to see diamonds, rubies, sapphires, emeralds, and many others. Unexpectedly, the lights went out, and everything was dark for a short time. The bad thing is that when the lights were back on, all of the jewels have disappeared. What a horrible thing to happen to all those who were there watching the gems! Now, Marie needs your help to find the missing gemstones.
How to play the game
Using the left and right arrow keys move her from one side to another as she goes through the gallery. If you will press the Z key and the arrow keys at the same time, Marie will run. Using the space-bar key, you will make her jump over objects and climb. If you jump while running, you will do some great hops.
Be careful of the dogs in the gallery because they will get Marie scared and she will lose a life. Collect the necklaces for extra points and try as much as you can to get all the diamonds before the time runs out. If the time ends and you do not finish finding the jewels, you will lose another life. You only have five lives, so be careful because at the end of your lives the game ends too.
Good luck!
If you enjoy playing Marie's Great Diamond Chase, you might be excited to find out that there are 78 more Retro games you can try! The most popular is Dave's Castle Hunt, and the most recently added is Sonny With a Chance: So Sketchy