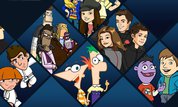 Play Now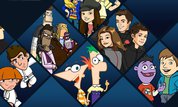 Unfortunately Heroes of XD is not available on your device. Please try one of the related games instead or visit our HTML5 category.
About Heroes of XD Game
Play Heroes of XD game and step into another online adventure from Disney XD! It is a card collecting game which allows you to make your own collection of heroes. You can choose from many different characters featured in Disney XD shows, such as Phineas and Ferb. All your heroes will engage in the battles with evil villains' aka Enemies of XD.
How to play the game
The game deck is including fifteen cards from all the characters of Disney XD. Every card has its own rating and might have special abilities which are a significant advantage for the battle against their enemies. When starting a game for the first time, you are provided with a "starter pack" deck of cards including Phineas and Ferb. Upon completing your first battle, you'll receive another random character card. Players' deck has a limit of fifteen cards, and their collective attack rating can't surpass 50 (which also goes for card upgrade increase).
During the battle, each player gets three cards from their deck collection. During each turn, the attacking player chooses the card for attack while defensive player chooses his defensive card. Players might also obtain the special abilities from cards that are left from previous turns which would allow them to play extra card.
After every turn, if the attacking cards cumulate more stats over the defending player's cards, for every attack card that goes over the defensive card, it receives 1 point. Once a player collects 10 points, the match is won. Try your best to win the game. Good Luck.
If you enjoy playing Heroes of XD, you might be excited to find out that there are 48 more Phineas and Ferb games you can try! The most popular is Hoverboard World Tour, and the most recently added is Titans on the Track