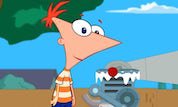 Play Now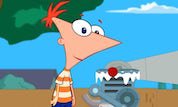 Unfortunately S'No Problem is not available on your device. Please try one of the related games instead or visit our HTML5 category.
About S'No Problem Game
Phineas and Ferb have started an incredible new project, and they are waiting for you to help them do it correctly! The brothers are continually brainstorming original ideas, but this one is entirely different from the ones you are used to! By playing the S'No Problem game with Phineas and Ferb, you will help them build an enormous snow mountain where they can go snowboarding together!
The brothers want to use a combo snow maker and an automatic tennis ball server to make their idea come to life. Help them build this massive mountain with Agent P's help, by bouncing the snowballs off a trampoline that they are holding across the yard! Reach the goal which is shown on the screen to move on to the next level.
Useful tips
If you do not manage to reach the goal which is set, the game will be over. However, if you are doing a good job, you may definitely qualify to get the bonus for height and obtain a higher score! Use your mouse to move Phineas, and Ferb left and right. Pay attention to the giant ice cubes and the puddles which are formed from missed snowballs since they can make things harder for you and get you further away from your goal.
Also, keep an eye on Candace because you do not want her to get too nosy and tell her mum what Phineas and Ferb are up to and distract Agent P in the process. Make sure you have enough fuel to complete your mission because once you run out of it, the time will be up and the game will be over. Agent P will be there to help you fight off the evil Dr. Doofenshmirtz who is flying around in his hot blimp to melt away the brothers' mountain. Simply click your left mouse button to help Agent P fire a shot and push Dr. Doofenshmirtz's blimp away from the snow mountain.
If you enjoy playing S'No Problem, you might be excited to find out that there are 48 more Phineas and Ferb games you can try! The most popular is Hoverboard World Tour, and the most recently added is Titans on the Track