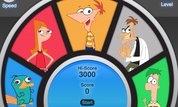 Play Now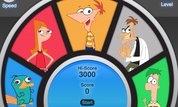 Unfortunately Sound Lab is not available on your device. Please try one of the related games instead or visit our HTML5 category.
About Sound Lab Game
WOAH! What a great time do Phineas and Ferb have with this fantastic Sound Lab game! You will not believe how much fun you can have and how good you can feel only by pressing some buttons. It is already well known the fact that Phineas and Ferb are also rock stars, but today, you can even become a great song producer.
Choose your favorite game mode
The moment you enter the sound lab you are given two choices. Either use the soundboard or play the memory game. If you go with the first one, you have three beats. Each of them is different and what you need to do is play it. After that, click on your favorite characters and they will sing along, creating some beautiful and cool music. You can listen to this all day long and try to create all kind of sounds only with your mouse.
After you finish producing music, you can go further and try the memory game. It consists in being very careful and in concentrating a lot. You will see the picture of your favorite characters and they will light up continuously. Keep in mind the sequence they lighted up in, and click on them by following the exact same order. As you start guessing, with every level that passes, it becomes harder because the number of characters that lights up will grow. Anyway, we are sure that this will not be a problem for you and you will do great.
Therefore, start feeling like a real rock star and enjoy the music!
If you enjoy playing Sound Lab, you might be excited to find out that there are 48 more Phineas and Ferb games you can try! The most popular is Hoverboard World Tour, and the most recently added is Titans on the Track