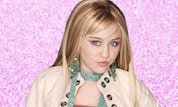 Play Now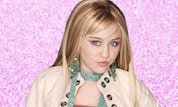 Unfortunately Hannah Montana Keep Ups is not available on your device. Please try one of the related games instead or visit our HTML5 category.
This Flash game is loaded using an emulator. If you notice any glitches(such as the game getting stuck or music/sound missing), click to play the original version with NuMuKi Browser for the best experience.
About Hannah Montana Keep Ups Game
Welcome to the glamorous world of Hannah Montana! Here is another online game for the real Miley's fans. Keep the logo up in Hannah Montana Keeps Up game!
Hannah is an incredible teenage girl living an undoubtedly breathtaking life. She's living as an ordinary teen during the day, she's going to school and meeting her friends, but in the night she turns into a professional pop star! However, Hannah keeps her double personality secret. Her fans don't know who she is in real life, but what's more important, her friends and family have no idea about Hannah's popularity. These people have no clue who is this girl next door! Wish Hannah good luck with her adventurous life!
How to play the game
Click on the logo repeatedly and don't let it touch the ground. Try to keep it up as long as you can. You need to be quick to deal with that task well! The longer you manage to keep the logo in the air, the more significant your final score will be. You can see your highest score in the right upper corner of the screen.
Watch the current rating as you're playing in the left part of the screen. Try hard not to let the logo fall since your score will reset if it happens, and you will have to start all over, unfortunately!
Either way, there is a nice bonus you will enjoy anyway: you get to admire beautiful Hannah on the wallpapers behind the logo while playing the game!
Jump right in and enjoy this marvelous game. Have fun and don't get too complacent!
If you enjoy playing Hannah Montana Keep Ups, you might be excited to find out that there are 21 more Hannah Montana games you can try! The most popular is Hannah Montana Dress Up, and the most recently added is Sound Board Mix-Up