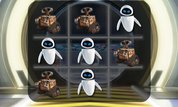 Play Now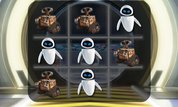 Unfortunately Tic Tac Toe is not available on your device. Please try one of the related games instead or visit our HTML5 category.
This Flash game is loaded using an emulator. If you notice any glitches(such as the game getting stuck or music/sound missing), click to play the original version with NuMuKi Browser for the best experience.
About Tic Tac Toe Game
Imagine living in a world full of robots, fun activities, and different games to play all day long. This is Wall-E's world, and today you can be a part of it if you want to. See how good you are at playing Tic Tac Toe game against Wall-E!
The little robot is a good friend that knows a lot of fun and interactive games that you can play with your other friends or by yourself. Take the opportunity to play with him this time!
How to play the game
To play this game with your little friend, Wall-E, you need to follow the rules of the classic Tic Tac Toe game. You can play this by yourself against the computer or against one of your friends, and see which one of you is better at this game.
If you are going to play the game by yourself, you need to be careful not to lose. Once one of you won the round, you can click anytime "Play again" and start another round. The score of the game will appear in the upper corners of the screen. Try to do your best in order not to let the computer beat you and have a more significant score.
Wall-E is on your side, and he counts on you for winning. Do you think that you can help him be the best at this game? We are undoubtedly sure that you can do it! Either way, the most important thing is to have a lot of fun while you play with Wall-E.
Good luck!
If you enjoy playing Tic Tac Toe, you might be excited to find out that there are 14 more WALL-E games you can try! The most popular is Trash Tower, and the most recently added is The Video Game