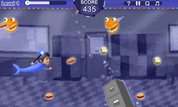 Play Now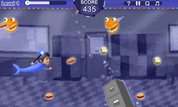 Unfortunately Magic Curse Reverse is not available on your device. Please try one of the related games instead or visit our HTML5 category.
This Flash game is loaded using an emulator. If you notice any glitches(such as the game getting stuck or music/sound missing), click to play the original version with NuMuKi Browser for the best experience.
About Magic Curse Reverse Game
The school dance is tomorrow in the Magic Curse Reverse Game. There are no decorations because the head of the decorating committee is nowhere to find. Alex has the idea to recruit Max and Justin for a quick all-night decorating session. Max, though, comes up with the idea to use the spellbook. And now, they are in big trouble, and they need to fix everything before the dance starts. Do you have what it takes to bring everything back to normal again?
Life as a wizard undercover is hard enough. But life as a mermaid in a high-school full of humans? Even more so. This is what happens when Max uses the spellbook. Now, the three siblings have turned into fabulous mermaids, and they must chance back before it is too late. Besides that, they also have to decorate the room for the school dance. They need you to offer some help and get them out of that peculiar situations. And here is how you can do it.
Help the mermaids get the spellbook!
To save the day is quite simple. All you need to do is to be determined enough. The purpose of the game is to retrieve the spellbook and fix the mistake before school starts. For this to happen, you must help the little mermaids swim. Use the arrow keys to make them go wherever you want them to go. Swim to the right, left, up or down, but do it fast and make sure you achieve your goals.
One more thing worth knowing would be to avoid the obstacles with all cost. If you bump into a dumpster, a wardrobe or a shelf, you will lose 100 points. The warning goes for the magical critters as well. To protect yourself from them, use the spacebar, turn them back into regular school objects and win some points. But if they catch you three times, you will have to restart the level. For bonus points, collect all of the things that the siblings need to keep going. For example, Max is quite hungry. Collect all of the foods and win some extra points right now.
Just be the best mermaid and help the siblings swim their way towards success. Do not worry about the obstacles, because you will be able to overcome anything and solve the issues with success. So are you ready to get this party started?
If you enjoy playing Magic Curse Reverse, you might be excited to find out that there are 14 more Wizards of Waverly Place games you can try! The most popular is Journey to the Cave of Darkness, and the most recently added is Zombies on the 13th Floor