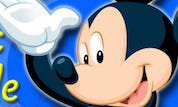 Play Now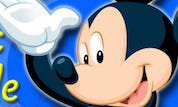 Unfortunately Mickey's Magic Doodle is not available on your device. Please try one of the related games instead or visit our HTML5 category.
This Flash game is loaded using an emulator. If you notice any glitches(such as the game getting stuck or music/sound missing), click to play the original version with NuMuKi Browser for the best experience.
About Mickey's Magic Doodle Game
Mickey Mouse is a creative person who finds something fun to do every day. Today he is playing Mickey's Magic Doodle game, and he wants to share the beauty of this activity with you! If you feel like you are full of inspiration and you want to show the world how good you are at painting, this is the perfect opportunity to do it because Mickey will give you the chance to do it.
Let your imagination run free
Just get your pens and start drawing something from your own imagination. It can be anything you like or something that does not even exist. Create life with the pencils that Mickey gave you, and you will see how fun it is to let your imagination and creativity free. After you finish, you can also apply some stickers to your painting to make it look better.
When you finish your picture, just press on the magic hat and your final work will be presented on a funny Mickey scene. After that, you will be able to print it if you want to, and in this way, everyone will know what a talented person you are.
Let your creativity do whatever it wants and do not think that you will do something wrong. Anything you draw will be just perfect. If you're going to do more paintings, just click on the rubber and your art will be erased, and you will be able to paint something else. All it takes is imagination and patience to produce a beautiful piece of art!
If you enjoy playing Mickey's Magic Doodle, you might be excited to find out that there are 48 more Mickey Mouse games you can try! The most popular is Minnie's Dinner Party, and the most recently added is Mickey's Extreme Winter Challenge