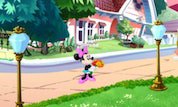 Play Now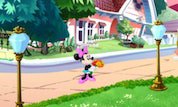 Unfortunately Hidden Mickey Hunt is not available on your device. Please try one of the related games instead or visit our HTML5 category.
This Flash game is loaded using an emulator. If you notice any glitches(such as the game getting stuck or music/sound missing), click to play the original version with NuMuKi Browser for the best experience.
About Hidden Mickey Hunt Game
Mickey Mouse is very popular nowadays, and you can find himself everywhere you go. In the new Hidden Mickey Hunt game, you need to discover some icons with the shape of his head in some photographies.
There are five such icons you need to spot in each photo. You need to look carefully and click on the figures as quickly as possible once you locate each of them. What's more, in every level there will be a head that will appear and disappear. If you find it, you will get some extra points.
Try to reveal all Mickey shapes!
At first, you will be given 80 seconds to find all the five Mickeys. In the second round, you have to discover all of them in 75 seconds, then in 70 and so go on. There are five different stages you need to complete to finish the game. After you manage to clear all the levels, you will get a rank. Depending on how good your performance was, you will receive a grade between A, B or C. The best would be to manage to get the A rank. Every second left on the timer will count for your final score.
To find all the silhouettes of Mickey's head, click on the arrows on your keyboard, and the picture will move. Every time you manage to discover a new Mickey, a small figurine will be added on the upper side of the screen so you will be able to know how many Mickeys you still have to find.
Be careful at the time passing and keep your eyes wide open because Mickey can hide anywhere, so it depends on you to find him.
If you enjoy playing Hidden Mickey Hunt, you might be excited to find out that there are 48 more Mickey Mouse games you can try! The most popular is Minnie's Dinner Party, and the most recently added is Mickey's Extreme Winter Challenge