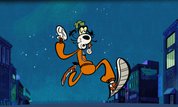 Play Now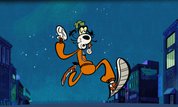 Unfortunately Goofy Sleepwalkin' Shenanigans is not available on your device. Please try one of the related games instead or visit our HTML5 category.
About Goofy Sleepwalkin' Shenanigans Game
Goofy is having some sleep problems and started to sleepwalk in the Goofy Sleepwalkin' Shenanigans game. During the last nights, he found himself in the middle of the town. This is not a very good thing to do. Especially that it can be dangerous to walk in the middle of the night. In this game, you are Goofy's guide through the dangerous streets.
Goofy does not know where he goes or what he doe. So, when you see one obstacle showing, all you have to do is press the left mouse button or click anywhere on your screen, and he will stop from walking.
Collect the clocks on your way. They will get you more time and will increase your score. Be careful at the moving floor. You need to wait until it brings you where you want.
Do your best to get Goofy back into his bed!
The purpose of the game is to help Goofy get back into his warm bed. The green arrow on your screen will point to that, which will mean that you are at the end of the level. If Goofy falls or an obstacle hits him, you will need to play the stage again. Remember that you are the one who controls Goofy's moves, and only you can make him avoid the obstacles.
There are different sides of the city where Goofy sleepwalks, so be careful because each part of the town is increasingly dangerous. Once Goofy meets a wall, he will change his way and go in the opposite direction. Do your best to protect Goofy and help him find his way back home.
Good luck!
If you enjoy playing Goofy Sleepwalkin' Shenanigans, you might be excited to find out that there are 48 more Mickey Mouse games you can try! The most popular is Minnie's Dinner Party, and the most recently added is Mickey's Extreme Winter Challenge