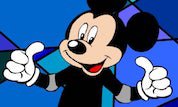 Play Now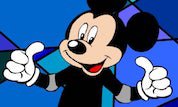 Unfortunately Mickey Mouse Dress Up is not available on your device. Please try one of the related games instead or visit our HTML5 category.
This Flash game is loaded using an emulator. If you notice any glitches(such as the game getting stuck or music/sound missing), click to play the original version with NuMuKi Browser for the best experience.
About Mickey Mouse Dress Up Game
Mickey Mouse is the most popular Disney character, and he is well aware of that! You have the chance to make him look even more stylish than he already is by playing this Mickey Mouse Dress Up game! Mickey has many cool clothes that every person would like to have, and he wants to wear them daily on different occasions.
Choose some of the best-looking shirts, shoes, pants, and accessories and put them on Mickey so he can try them on and see how it looks. Change something anytime if you want or if you feel like there is something else that goes better with something.
Using your imagination and creativity
Put your designer talent in practice and see where you can get with that. Mickey loves to try new looks and different clothes. All you have to do is drag the items on him and see if you like it or not. It depends on you how many tries you do before deciding on one thing. When you think that you are done, watch Mickey wearing your creation, and you can start feeling proud.
Do you think that Mickey Mouse can rock any outfit ever? If you do then make him prove it! We are sure that you are going to have a lot of fun while acting like a professional fashion designer and that you will love the feeling of being the one who gets to dress him up. If we are right, then get to work and do not lose any more time!
If you enjoy playing Mickey Mouse Dress Up, you might be excited to find out that there are 48 more Mickey Mouse games you can try! The most popular is Minnie's Dinner Party, and the most recently added is Mickey's Extreme Winter Challenge