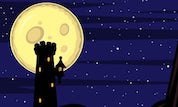 Play Now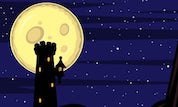 Unfortunately Mickey Mouse Castle is not available on your device. Please try one of the related games instead or visit our HTML5 category.
This Flash game is loaded using an emulator. If you notice any glitches(such as the game getting stuck or music/sound missing), click to play the original version with NuMuKi Browser for the best experience.
About Mickey Mouse Castle Game
Mickey is one of the favorite characters from the Disney world, and today he wants to take you to a tour in the Mickey Mouse Castle game. He would love to show you around and to make you discover the beauty of the place where he lives, but there is a little problem.
He needs to collect the keys because the doors are locked. What a pity. Do you think you can do something to help him with this problem? If the answer is yes, then there is no reason you should wait for.
How to play the game
Every level of the game will start with Mickey Mouse on a rock floor. Somewhere there is a key that you need to pick up for the door to open so you can get through the door and pass to the next level.
To move Mickey, you need to use some sets of arrows. Place those arrows where you want Mickey to turn and make sure that he is not going to fall on a hole from the floor. If you place the arrow signs incorrectly, Mickey will either fall, either he will not collect all the keys and will not find the exit, which means that you will lose the round and you need to start it over again. Once you collect all the keys, make sure that you have created your way through the door.
Collect also the goodies that appear along your way but be careful because you only have a specific number of arrow signs. Once you finish them, you cannot use any more. Still, you can replace them anytime, as long as you did not press the play button. After you do it, Mickey will start to move, and there is nothing else you can do.
If you enjoy playing Mickey Mouse Castle, you might be excited to find out that there are 48 more Mickey Mouse games you can try! The most popular is Minnie's Dinner Party, and the most recently added is Mickey's Extreme Winter Challenge