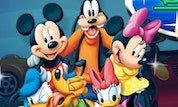 Play Now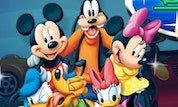 Unfortunately Disney Racers is not available on your device. Please try one of the related games instead or visit our HTML5 category.
This Flash game is loaded using an emulator. If you notice any glitches(such as the game getting stuck or music/sound missing), click to play the original version with NuMuKi Browser for the best experience.
About Disney Racers Game
Today seems to be a fantastic day for a race. Mikey and his friends, Minnie, Goofy and Donald, just decided to take their cars and start a course. During the Disney Racers game, you can take part in this race and why not, even win it.
There is only one little problem. The road is full of obstacles, and you have to avoid every single one of them so you can make a great course and show everyone that you are the best. Let's begin!
How to play the game
To control the car is easy. All you have to do is use your up and down arrow keys to accelerate or to brake. With the help of your right and left arrow keys, you can turn left or right. By pressing the space-bar, you can activate the speed boost and get in front of everyone else.
To slow down the cars in front of you, you can use the B key from your keyboard, and you will reveal a secret item. Anyway, be careful because you will only be able to use this item a few times.
You need to pay extra attention to the obstacles, while also watching out for the other racers. They will try to slow you down or to get in your way. There are also some good things on the road that you have to collect. You can find speed boosts or power-ups for your secret item and even bonus points.
There are three different courses to pass. You can unlock new racetracks if you have a high number of points at the end of one level. Before you start the race, choose your car and then all you have to do is have fun.
If you enjoy playing Disney Racers, you might be excited to find out that there are 48 more Mickey Mouse games you can try! The most popular is Minnie's Dinner Party, and the most recently added is Mickey's Extreme Winter Challenge