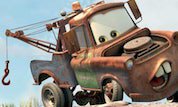 Play Now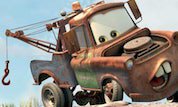 Unfortunately Mater to the Rescue is not available on your device. Please try one of the related games instead or visit our HTML5 category.
This Flash game is loaded using an emulator. If you notice any glitches(such as the game getting stuck or music/sound missing), click to play the original version with NuMuKi Browser for the best experience.
About Mater to the Rescue Game
Oh no! Lightning McQueen got into troubles while trying to go round a corner at high speed. He never learns that Radiator Springs is different from the race roads. Now Mater needs to help him and save his wheels from dust. In the Mater to the Rescue game, you will have to help Mater do the hard work, and that is getting Lightning McQueen back on racing track! What are friends good for after all, right?
How to play the game
Mater needs to throw his tow cable and haul McQueen, but first off, he needs to aim and catch him. Using your mouse, click when you are ready to set the angle then press click again to throw the tow cable. It will grab McQueen if you manage to launch it next to his position. Be careful because you have only three tries for each level to do this thing.
The faster you catch Lightning McQueen, the bigger your final score will be. We really hope that Lightning McQueen will learn this time that the Radiator Springs is not as he thought that it is and that he should be cautious if he wants to stay in one piece next time.
We certainly do not know what McQueen would do if he were all by himself, and Mater was not such a great friend. At least he has powerful cars next to him, which he can be proud of calling them friends and this is the most important thing on earth. McQueen knows this thing for sure now!
If you enjoy playing Mater to the Rescue, you might be excited to find out that there are 28 more Disney Cars games you can try! The most popular is Lightning McQueen's Desert Dash, and the most recently added is Disney Cars Jigsaw