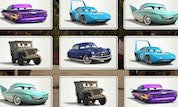 Play Now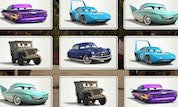 Unfortunately Mater's Memory Game is not available on your device. Please try one of the related games instead or visit our HTML5 category.
This Flash game is loaded using an emulator. If you notice any glitches(such as the game getting stuck or music/sound missing), click to play the original version with NuMuKi Browser for the best experience.
About Mater's Memory Game Game
There are not so many things to do in Radiator Springs, but it does not mean that you cannot have fun or enjoy a little bit of time with your friends there. The place is quiet and perfect for reflecting on things and thinking about so many stuff that you do not even realize it. One thing that Mater does when he wants to kill some time is to play different games, alone or with his friends. The ones that he likes the most are those who make you put your creativity and your thinking skills to work. And this is precisely what you are going to do while playing Mater's Memory game!
Find all the matching pictures
Mater has prepared for you a set of cards, each of them with a picture of a car friend. What you will need to do is to find the matching pairs in a short time. Match all the cards, and you will be the champion in Radiator Spring at this memory game. Once you finish the game, you can replay it any time to try to beat your score. If you want, you can invite a friend and play it with him. See which one of you is faster and better.
Until now, Mater was the best at this game. Do you think you can beat him and show him how things should have been done? Good luck trying to find the pairs. Do not forget that the essential idea in Radiator Springs is to have fun, which you should do!
If you enjoy playing Mater's Memory Game, you might be excited to find out that there are 28 more Disney Cars games you can try! The most popular is Lightning McQueen's Desert Dash, and the most recently added is Disney Cars Jigsaw