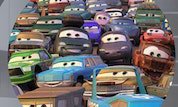 Play Now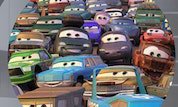 Unfortunately Interactive Movie Poster is not available on your device. Please try one of the related games instead or visit our HTML5 category.
This Flash game is loaded using an emulator. If you notice any glitches(such as the game getting stuck or music/sound missing), click to play the original version with NuMuKi Browser for the best experience.
About Interactive Movie Poster Game
The Cars world is a beautiful and interactive one, full of incredible friends who would do anything to help you when you got a problem. All of the cars are there, waiting for you to get to know them. No matter if you love speed cars, classic cars, big or small cars, there is one for every kind of person. Also, they are fun and loyal, like a friend should be. The Cars: Interactive Movie Poster game presents you this beautiful world, full of incredible characters.
Use the magnifying glass to interact with the Cars Characters
You will find out that using a magnifying glass will allow you to zoom in all the characters from Cars and see them closely. On the upper right corner, you will have their name and a short description of each other. More than that, if you click on them, you will be able to hear some famous words of each other. Is not this thing amazing? Now you will be able to listen to your favorite characters not only in the movie but in also playing this little fun game.
Can you recognize the characters just by their look? If you do, it means that you are really great and a huge fan of Cars. We are wondering who your favorite from them all is. Should it be Lightning McQueen, or maybe Mater or who knows which one? One thing is sure, and this is that you will never get bored in Radiator Springs and that you will always find there someone who is waiting to help you.
If you enjoy playing Interactive Movie Poster, you might be excited to find out that there are 28 more Disney Cars games you can try! The most popular is Lightning McQueen's Desert Dash, and the most recently added is Disney Cars Jigsaw