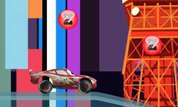 Play Now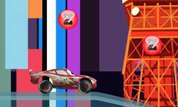 Unfortunately Cars 2 - Driving is not available on your device. Please try one of the related games instead or visit our HTML5 category.
This Flash game is loaded using an emulator. If you notice any glitches(such as the game getting stuck or music/sound missing), click to play the original version with NuMuKi Browser for the best experience.
About Cars 2 - Driving Game
Who is the car that would do absolutely anything for a good race? Exactly, we are talking about the famous Lightning McQueen. He loves racing more than anyone does in this world, and when it comes to courses, no one is better than he is. In the Cars 2 Driving game, you will be able to drive and have fun together with Lightning McQueen.
To begin with, use the up and down arrow keys to move McQueen. Collect the coins from the way to gain points. Each coin is worth one hundred points, and at the end of each level, your points will be counted.
Try not do damage the car
You will start each level with ten lives but be careful because every time you crash Lightning McQueen, you lose a life and restart the level. To prevent the racecar from wrecking, you can also use the left and right arrow keys. It will help you equilibrate the car on the road.
If you lose all your lives, your final score will be either zero, either the points that you have accumulated at the previous level. Do your best to get as far as possible and accumulate many points to show that you are the best at racing and driving.
Lightning McQueen loves to drive, and all it takes for a good course is a little bit of ambition and the willingness to have fun with him. You will find out soon enough that you can have the best time ever in this way!
If you enjoy playing Cars 2 - Driving, you might be excited to find out that there are 28 more Disney Cars games you can try! The most popular is Lightning McQueen's Desert Dash, and the most recently added is Disney Cars Jigsaw