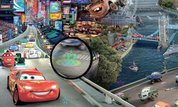 Play Now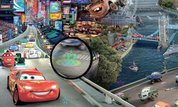 Unfortunately Cars Hidden Stars is not available on your device. Please try one of the related games instead or visit our HTML5 category.
This Flash game is loaded using an emulator. If you notice any glitches(such as the game getting stuck or music/sound missing), click to play the original version with NuMuKi Browser for the best experience.
About Cars Hidden Stars Game
You will not believe how many things can you can discover in the world of Cars! There is plenty of incredible and beautiful stuff that someone can explore while visiting the fastest cars on the planet and we guarantee that you will love the place so much that you will not want to leave anymore. During the Cars Hidden Stars game, you will have to pay close attention and discover as many of the hidden stars as possible!
Practice your attention skills
You will see some photos, and there is a number of stars hiding in it. To find all of them, use a magnifying glass. When you discover a star, just click on it and you will notice it will disappear. Be careful not to press somewhere else because every wrong guess will decrease your points. To have a high final score try to find all the stars in the shortest time possible.
Each time you manage to discover a star, you will hear the voice of a happy car. The levels become harder and harder but do not fear. We know for sure that you can do great at finding stars and that your creative mind will see each star in part.
Do not give up if you do not find the stars at first. The more you look at the image from your face, the more you will get used to it, and you will find out that it is not as hard as at the beginning of the game. Good luck and do not forget to have fun!
If you enjoy playing Cars Hidden Stars, you might be excited to find out that there are 28 more Disney Cars games you can try! The most popular is Lightning McQueen's Desert Dash, and the most recently added is Disney Cars Jigsaw