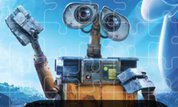 Play Now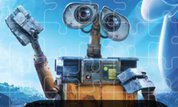 Unfortunately Jigsaw Puzzle is not available on your device. Please try one of the related games instead or visit our HTML5 category.
This Flash game is loaded using an emulator. If you notice any glitches(such as the game getting stuck or music/sound missing), click to play the original version with NuMuKi Browser for the best experience.
About Jigsaw Puzzle Game
When you live in such a beautiful and incredible world as Wall-E and his friends do, you always find some creative ways to kill time. No matter what, there are programs to follow or fun games to play all the time. Different things that help you become smarter and that let you admit that you have the mind of a robot. In Wall-E Jigsaw Puzzle game, you will have to prove this fact and not only. You will have to demonstrate to Wall-E that he can really make a great team with you if ever needed.
How to play the game
You will see that on your screen will appear many pieces of a puzzle featuring Wall-E. On the left corner, you have the whole picture that you need to create. The parts of the puzzle are mixed up and what you have to do is click on them and drag the pieces that you would like to move. Some pieces might not match at first, and this is why you have to rotate them. To do this, double click on them to do so.
When your piece fits correctly, you will hear a sound, which means that you did well. The great news is that you can lock more parts anywhere on the board, and after that just fix them on the puzzle.
To complete this task from Wall-E, you have twenty minutes. Once you match one piece correctly, you will receive 100 points. At the end of the time, you will be able to see your score, and also, if you managed to finish the puzzle, you will have a beautiful picture of Wall-E.
If you enjoy playing Jigsaw Puzzle, you might be excited to find out that there are 14 more WALL-E games you can try! The most popular is Trash Tower, and the most recently added is The Video Game