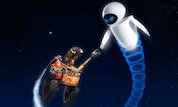 Play Now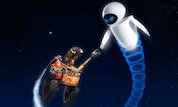 Unfortunately Space Escape is not available on your device. Please try one of the related games instead or visit our HTML5 category.
This Flash game is loaded using an emulator. If you notice any glitches(such as the game getting stuck or music/sound missing), click to play the original version with NuMuKi Browser for the best experience.
About Space Escape Game
Ready for a futuristic adventure with one of the most lovable Pixar characters? Join Wall-E in this Space Escape game adventure!
The futuristic world Wall-E lives in can get a little lonely from time to time, so he needs a friend to have fun with and play incredible games! While Wall-E is not the only last robot of his kind on the futuristic Earth, he is unique because of his ability to love!
The robot he is in love with, called EVE, has gone missing and he needs your help to find her! Your mission is to find out where is EVE before the time is up by following the green hologram and flying in that direction.
How to play the game
You will encounter a lot of things which will make your journey to EVE easier, such as the fire extinguisher which will offer you the additional propulsion you need and make it easier for you to achieve your goal!
Also, it would be great if you could collect the shields because they can save you from the asteroids you need to avoid! Make sure you don't hit an asteroid because it can slow you down and get you further away from EVE!
Try to collect power-ups to make your game last longer and to buy yourself some additional time you need for finding EVE! You have only three lives and a limited amount of time and fuel, which means that you need to have impeccable concentration and amazing spatial coordination if you want to win this game and help this friendly Pixar character find the robot that he loves.
Do you think you have what it takes to be the best player? We are sure that you do! You are guaranteed to have the time of your life by playing a game with this unique and curious robot, so hop right in and let's go to the future!
If you enjoy playing Space Escape, you might be excited to find out that there are 14 more WALL-E games you can try! The most popular is Trash Tower, and the most recently added is The Video Game