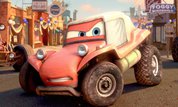 Play Now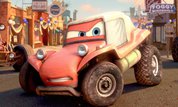 Unfortunately Extreme Off-Road Rush is not available on your device. Please try one of the related games instead or visit our HTML5 category.
About Extreme Off-Road Rush Game
Today, every vehicle from the Radiator Springs is celebrating a significant day. Lightning McQueen has finally finished making the road, and the cars are celebrating now the founder Stanley's Frontier Route. What a beautiful day it seems to be. All until the Baja pros decided to show up and look for a race. Probably they have heard that McQueen is there and they want to see who is the best. In the Extreme Off-Road Rush game, you will need to help Lightning McQueen give these cars a lesson about racing.
On their way to victory, the vehicles took a wrong path, and they ended up on the dustiest roads from the Radiator Springs. To help Lightning McQueen keep up the pace within the race, you need to press the Space Bar key and increase the acceleration.
How to play the game
Every now and then, especially when climbing the off-road terrain at higher speed, the car might end up flying for a few moments. The trick is to be prepared for a perfect landing, in order not to lose any of the gained speed. To be able to do that, you should try to adjust the car position while within the air, by using the left and right arrow keys, so when the car will land back on track it would be able to continue the race at the same speed. Being able to adjust the car's position while in the air could also come in handy while trying to avoid some of the obstacles in your way.
On your way, you will find many coins that you should collect so that you can gain a high final score at the end of the course. Keep in mind that you also need to pay attention to the other cars during all this time, doing your best not letting any of them overtake you! You will have more tries to win and be the first. Try as much as you can to rank at least on the top three to access the other race tracks. There are 6 different tracks you may unlock in the game.
Do not let the Baja pros win and make you feel bad. We know that Lightning McQueen is better than this and he can win any course he puts his mind to!
If you enjoy playing Extreme Off-Road Rush, you might be excited to find out that there are 28 more Disney Cars games you can try! The most popular is Lightning McQueen's Desert Dash, and the most recently added is Disney Cars Jigsaw