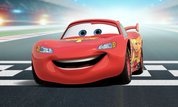 Play Now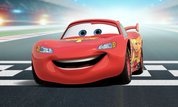 Unfortunately Lightning Speed is not available on your device. Please try one of the related games instead or visit our HTML5 category.
About Lightning Speed Game
Have you ever dreamt of being on a race track and feel everything that a racecar feels on the road? Now it is possible. In the fantastic Lightning Speed game, you have the chance to race with other cars and even with Lightning McQueen. To do that, you need to pick a nickname out of three letters for your vehicle. After that, you can design it in the way you want. Make it look as beautiful as you wish and let everyone see that your car is the best.
How to play the game
At first, you will watch a short movie trailer about how to play the game, and then you will start racing. Using your left and right arrow keys move the car on the road and try to collect all the different things that might pop up in your way. For instance, if you manage to collect lightings, you will be able to make use of a boosted acceleration, which can come in handy at hard times.
Also, there are different other goods along your way which may be collected and exchanged for points at the end of each race. The points are critical because you can use them to upgrade different parts of the cars, starting with technical aspects such as the engine acceleration and speed, the tires kit depending on the race type you`re going to attend, and ending with visual elements like decals, car paint and so on.
When you are ready, choose one country where you want to race and complete all four courses trying to finish in first place. Collecting coins, you can exchange them for benefits for your car. Complete all the routes from different countries to become the best racer in town.
With this game, your dream can come true, and you will feel it on your skin. So what are you waiting for? Get in your car, transform it the way you like and start racing with others. We can bet that you will love it and it will be hard for you to give up on that. Good luck and have fun!
If you enjoy playing Lightning Speed, you might be excited to find out that there are 28 more Disney Cars games you can try! The most popular is Lightning McQueen's Desert Dash, and the most recently added is Disney Cars Jigsaw