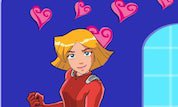 Play Now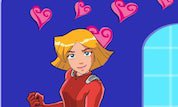 Unfortunately Totally Spies Mission Clover is not available on your device. Please try one of the related games instead or visit our HTML5 category.
This Flash game is loaded using an emulator. If you notice any glitches(such as the game getting stuck or music/sound missing), click to play the original version with NuMuKi Browser for the best experience.
About Totally Spies Mission Clover Game
Clover is on the mission! Fly along with her high up in the sky in Totally Spies: Mission Clover Game and help her overcome all the obstacles that are blocking the way.
Here you have to fly her with your mouse up and down and, when necessary, attack the upcoming flying objects. This is a game especially made for those who have excellent reflexes and think quick because many dangerous things are flying around that might hit you when you less expect it. That is the reason why you have to guide Clover with great care in the air.
How to play the game
Slowly move your mouse up and down or left and right to avoid the big spiky bombs that are there to slow you down. When you come across something that is not a bomb, you may also try to shoot it down. Click wherever you want on the screen to launch some projectiles towards the incoming objects, and after you hit it a few times, you can be sure that you have taken it down for good.
But do not rest easy once you have destroyed just one because many of them will take its place. Keep yourself on the tip of your toes and keep a sharp lookout for the next ones. Once you have defeated all the enemies, then you will be ready to go to the next level to overcome many more of them and even bigger ones.
Oh and do not forget not to let them hit you because you will lose energy, and once your energy bar is empty, you will not be able to fly anymore, and the mission will be compromised. Good luck!
If you enjoy playing Totally Spies Mission Clover, you might be excited to find out that there are 11 more Totally Spies games you can try! The most popular is Totally Spies Mall Brawl, and the most recently added is Robot Island