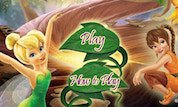 Play Now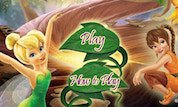 Unfortunately Fairies Pixie Puzzle is not available on your device. Please try one of the related games instead or visit our HTML5 category.
This Flash game is loaded using an emulator. If you notice any glitches(such as the game getting stuck or music/sound missing), click to play the original version with NuMuKi Browser for the best experience.
About Fairies Pixie Puzzle Game
Puzzle enthusiasts and Pixie Hollow fans alike will enjoy this exciting and simple Fairies Pixie Puzzle game. The array of options for play is quite generous, with five different fun and beautiful images of your favorite fairies to choose from. If you are looking for a quick and easy game, pick fewer pieces! For a greater challenge, go for more pieces! These puzzles come in either six pieces or twelve, with the option for each to have pieces that might need to be turned as well.
How to play the puzzle
Turning pieces is as easy as double-clicking the piece, which rotates it by ninety degrees. A simple click and drag allow you to move pieces around the board, but there's plenty of space to spread them out and get a look at whatever you need. A happy tune accompanies the gameplay (as long as your volume is on and functioning) but can easily be turned off if you are not interested, by clicking the green megaphone icon on the leaf in the bottom right-hand corner of each page.
There are shape guides in the background if you are in need of a little assistance, but using them is not necessary! As long as the edges of the pieces that fit are close enough when you release the click, they will clip together for your convenience, making it easy to move whole completed chunks around - whether to gather up more pieces or let you see behind them. The puzzle - and thus, the game - is finished when all of the parts have been aligned properly to display the image you chose at the start.
If you enjoy playing Fairies Pixie Puzzle, you might be excited to find out that there are 15 more Tinker Bell games you can try! The most popular is Tinkerbell's Emerald Jewels, and the most recently added is Word Quest