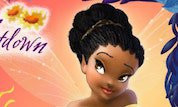 Play Now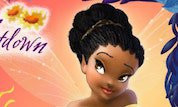 Unfortunately Sundown Countdown is not available on your device. Please try one of the related games instead or visit our HTML5 category.
About Sundown Countdown Game
Wondered what fairies do when the day comes to an end? Well...they go to sleep like everybody else. But they need a little bit of help in Sundown Countdown Game. Each light fairy must go to sleep in her home or more precisely flower, and you have to guide them to the correct ones. Do not worry it is not difficult at all, only drag them into the flower that has the same color as the light that they spread.
How to play the game
Once they get into the appropriate place, the flower will wrap around them ad they will go to sleep straight away. To do that, click on the small sparkling points, those are the fairies and hold them until you get to the flower. But do all of these quick because if you keep one too much, she will escape and you will have to catch her again and again.
In the first day, there will be only one sort of fairies and as the second day comes there will appear another so that on the third and last day there will be three types of fairies that have to be guided to three kinds of different homes. Be sure to get all of them safe and scroll in the right and left of the screen to be sure that no one was left behind. Do all these before the countdown ends because otherwise they will get lost in the dark where it is not safe at all.
So go ahead and help them get into their beds where they will be safe and sound for the rest of the night.
If you enjoy playing Sundown Countdown, you might be excited to find out that there are 15 more Tinker Bell games you can try! The most popular is Fairies Pixie Puzzle, and the most recently added is Word Quest