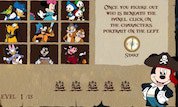 Mickey's Pirate Plunder
Mickey has been summoned by the queen for an important mission. Mickey must assemble a worthy crew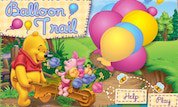 Balloon Trail
Pooh and Piglet have been invited to Christopher Robin`s party. Help them follow the balloon trail!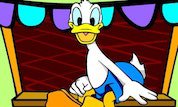 Donald Dunk
Fun game where you can make all time classic Disney character Donald Duck drop into a pool of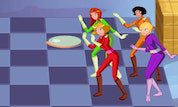 Totally Spies - Spy Chess
We meet again with a game that involves your perspicacity. A modern version of chess, Totally Spies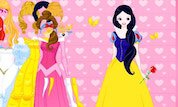 Cinderella Dress Up
Help Disney Cinderella to pick the best gown for the meeting with her prince!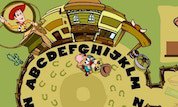 Woody's Letter Ranch
Woody and BullsEye need your help rounding up three letter words. Click on each letter in order to