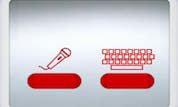 Say It Like Wall-E
Can you say it like Wall-E does? Now`s your chance. Plug in your mic or just use your keyboard.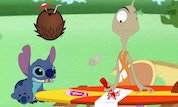 Kauai Caper
Help Stitch make things for Lilo`s birthday party! Use clues to find items and then make exchanges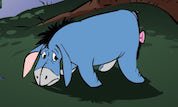 Eeyore Shadow Catcher
Poor Eeyore has lost his shadow, and now he's one gloomy little fellow. To help him get it back,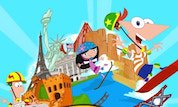 HoverBoard Tour
Choose a character to play with between Phineas, Ferb and Isabela. They are taking their latest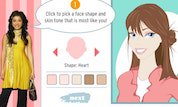 London's Suite Styler
Get a virtual makeover from London! Collect all 9 style tips.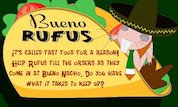 Bueno Rufus
In this game you are Bueno Rufus from Kim Possible cartoon. You prepare Mexican food. The food