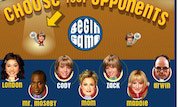 Play Now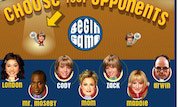 Unfortunately Suite Life Spike Ball is not available on your device. Please try one of the related games instead or visit our HTML5 category.
This Flash game is loaded using an emulator. If you notice any glitches(such as the game getting stuck or music/sound missing), click to play the original version with NuMuKi Browser for the best experience.
About Suite Life Spike Ball Game
It is winter time. You are with Zack and Cody at the Tipton Hotel in Boston, and they have a wish to play the beach volleyball with you. Winter, beach volleyball, well, that is impossible, right? Luckily, Arwin is here, and he is ready for action in the new Suite Life Spike Ball game!
Arwin works as an engineer in the hotel, but in fact, he is a crazy inventor. He likes every opportunity for creating something new and enjoyable. In the past, while he was a professional bowler, he had one terrible accident during the one bowling competition. After that, he had a severe fear of bowling, but Zack helped him to face and overcome that fear. Arwin is a great player, and he knows how to make a mess with the balls.
In our hotel version of beach volleyball, we play with different balls. In the first round, we play with a volleyball ball. The second round is performed with a basketball ball, the third with a ball for the American football. In the 4th round we play with a baseball ball, and finally, the 5th round is performed with the golf ball. Your opponents play in the pair. In the beginning, you can choose against whom you want to play, is that Arwin, Mom, Maddi, London, Cody, Zack, or famous Mr. Moseby. Mixing the two of them, you can make plenty of combinations. Those who don't play are the audience. Everybody enjoys the game. If you don't play, you are a support. Altogether we bring summer joy to the boring hotel room in the middle of the winter.
If you enjoy playing Suite Life Spike Ball, you might be excited to find out that there are 14 more Zack and Cody games you can try! The most popular is Pizza Party Pickup, and the most recently added is Smoothie Sailing