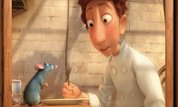 Play Now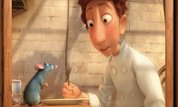 Unfortunately Sort my Tiles is not available on your device. Please try one of the related games instead or visit our HTML5 category.
This Flash game is loaded using an emulator. If you notice any glitches(such as the game getting stuck or music/sound missing), click to play the original version with NuMuKi Browser for the best experience.
About Sort my Tiles Game
Play Ratatouille: Sort my Tiles game and solve the puzzle to reveal the image featuring Remy and Linguini! Are you a great cook? Do you feel like a master chef in the kitchen? Then you should love this game!
Alfredo Linguini and Remy, his talented mouse friend, are making the best team when it comes to food and the French cuisine. Not only that they love to cook together, but also they are best friends and do all sort of things together. They go shopping together, they talk about things, and they play different games. One of their favorite games is Sort my Tiles, and today you have a chance to play with them.
How to play the game
To win the game, you have to use your mouse and find the right place for each tile on the background image. To get the pieces, click on the red button from the left corner, and one by one, the tiles will appear on the screen.
Once you put one tile in the right place, you will not be able to move it anymore. Until you don't manage to find its place, you would not be able to click on the red button for another one.
Once you have set all the tiles, you will get a beautiful picture of Remy and Linguini sitting in the kitchen and talking. What do you think they talk about? Food? On the other hand, maybe about more fun activities to do together.
Well, it is easy to find out. Follow the steps and create the image, and you will find out. Have a little bit of fun in the kitchen with your new best friends and let us know how much you enjoy it!
If you enjoy playing Sort my Tiles, you might be excited to find out that there are 11 more Ratatouille games you can try! The most popular is Marionette Madness, and the most recently added is Spot The Difference