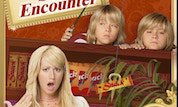 Play Now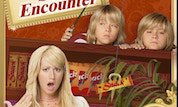 Unfortunately Maddie's Snack Encounter is not available on your device. Please try one of the related games instead or visit our HTML5 category.
This Flash game is loaded using an emulator. If you notice any glitches(such as the game getting stuck or music/sound missing), click to play the original version with NuMuKi Browser for the best experience.
About Maddie's Snack Encounter Game
Maddie is our candy counter girl at the Tipton Hotel. She is a very responsible and sweet teenage girl that works in the candy shop of this hotel in Boston. She is a good friend of Zack and Cody. In Maddie's Snack Encounter game the two twins are yet on another misfit adventure. They like to play and make little mess in the hotel all the time, and in this instance, they have an idea to produce some confusion in the store where Maddie works by moving snacks from one place to another. You are invited to help them in that mission! Maddie wouldn't allow that. If she catches you, you will be in a serious problem.
How to play the game
Luckily, there are two ways to distract Meddie: with the phone and with the cash register. When the phone rings, she must respond to the call. When the cash register is activated, she must close it. On one place is the cash register, on another is the phone. If Maddie walks from one corner to another all the time, you are free to play.
Another enemy to our score is the time for our play, which is limited. Using a special fishing rod, try to grab the snack above green light on the shelf and then drop it on the top of another product in the shop that is marked with a yellow light. Be careful with the peanuts bags, because they pop loudly and Maddie could hear that.
With every shuffle, you earn the points, but you'll get most of the points by dropping a snack on the lowest shelf. Have a good time in the Snack Store adventure with Zack and Cody. Let's play!
If you enjoy playing Maddie's Snack Encounter, you might be excited to find out that there are 14 more Zack and Cody games you can try! The most popular is Pizza Party Pickup, and the most recently added is Smoothie Sailing