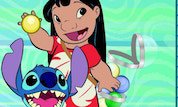 Play Now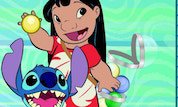 Unfortunately Pod Squad is not available on your device. Please try one of the related games instead or visit our HTML5 category.
This Flash game is loaded using an emulator. If you notice any glitches(such as the game getting stuck or music/sound missing), click to play the original version with NuMuKi Browser for the best experience.
About Pod Squad Game
Lilo and Stitch would do anything to live on a peaceful island! When there is a threat that experiments are going to create chaos, both Lilo and Stitch do everything they can to stop any potential tragedy from happening. This time they have a new mission In the Pod Squad game. You need to help Lilo to catch as many pods as she can and hand them over to Stitch as fast as possible.
How to play the game
Using the left and the right arrow keys from your keyboard, move Lilo from one side to another to catch the falling pods. Be careful because she will not be able to carry more than five items at once in her backpack. This is the reason why you need to give them to Stitch! To do this, run to the side where he is waiting and press the space-bar to hand the pods to him. If you try to catch more than five balls at once, Lilo will throw them all into the air and lose them.
You earn some points for each pod that Lilo hands to Stitch. While advancing through the levels, the spaceship will move increasingly faster, and it can throw bonuses for Lilo. Try to collect all the power-ups and use them to your advantage!
If you catch flowers, they will decrease the chaos meter. The chaos meter will grow little by little every time you lose one experiment. If you pick a seashell, it will empty your backpack, and you will be able to capture more pods. The starfishes will make Lilo run faster, and this way she will be able to grab more balls!
At the end of the game, you will see your final score, and you will be able to play again if you want to!
If you enjoy playing Pod Squad, you might be excited to find out that there are 23 more Lilo and Stitch games you can try! The most popular is 625 Sandwich Stacker, and the most recently added is Alien Interception