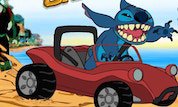 Play Now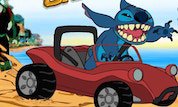 Unfortunately Speed Chase is not available on your device. Please try one of the related games instead or visit our HTML5 category.
This Flash game is loaded using an emulator. If you notice any glitches(such as the game getting stuck or music/sound missing), click to play the original version with NuMuKi Browser for the best experience.
About Speed Chase Game
Oh no! The bad Captain Gantu is pursuing Stitch in Stitch Speed Chase game! He is following him closely, with the purpose of capturing the experiments that are loose on the island. Stitch cannot let that happen, because he knows that Gantu will use them for evil purposes.
This is the reason why you should help Stitch in his mission! Stitch tries to outrun Captain Gantu so he can get to all the target point first. Stitch managed to find out from a secret source that there is a considerable number of experiments on the island, and you have to help him get them before anyone else!
How to play the game
On your way, you will also find inactive experiments, which you have to collect too. Drive as fast as you can and collect the oil cans that appear on the path from time to time. To move through the island, use the up and down arrow keys. Pressing the right arrow key, you will get a boost of speed.
When you are close to one experiment, press the space-bar key and catch it, but be careful not to lose it again. If you hit one object on the road while you grabbed one experiment, it will be able to set himself free.
The different rocks and trees in the way will slow you down, so better avoid them whenever it's possible. Keep an eye on your back and see where Gantu is. We do not want him to catch you and steal your experiments.
Be prepared for a fast race and do your best to win!
If you enjoy playing Speed Chase, you might be excited to find out that there are 23 more Lilo and Stitch games you can try! The most popular is 625 Sandwich Stacker, and the most recently added is Alien Interception