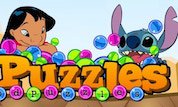 Play Now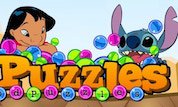 Unfortunately Pod Puzzles is not available on your device. Please try one of the related games instead or visit our HTML5 category.
This Flash game is loaded using an emulator. If you notice any glitches(such as the game getting stuck or music/sound missing), click to play the original version with NuMuKi Browser for the best experience.
About Pod Puzzles Game
Play Lilo and Stitch: Pod Puzzles game and have a great time! When you live in Hawaii, and you have a little monster as a pet, you should expect that there are many others like your pet around. That is the reason why spaceships might visit your home, and your new best friends can be some aliens and creatures from the space.
This happened to Lilo, and now she spends her life doing crazy and fun things with Stitch, her best friend, who is a monster. Today they went on an adventure to collect some pods that are scattered all over the island to take them to the spaceship. In this game, you will have to help them do this thing in time.
How to play the game
Every pod has a specific appearance. You need to push the right color at its place so the spaceship will take it up. There can also be more pods of the same color. Do your best to find the right place for each of them.
On the island, there are different obstacles on your way. Avoid each one of them and be careful not to push the pods too much because they will hit the edges of the ground. If this happens, you will not be able to move it right anymore.
For moving around use, the arrow keys from your keyboard. When you want to push one pod, press the space-bar key and the arrow in which direction you want to move it.
Be careful that there is an amount of time which once gone, the game ends.
If you enjoy playing Pod Puzzles, you might be excited to find out that there are 23 more Lilo and Stitch games you can try! The most popular is 625 Sandwich Stacker, and the most recently added is Alien Interception