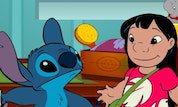 Play Now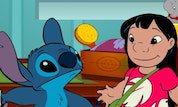 Unfortunately Stitch: Master of Disguise is not available on your device. Please try one of the related games instead or visit our HTML5 category.
This Flash game is loaded using an emulator. If you notice any glitches(such as the game getting stuck or music/sound missing), click to play the original version with NuMuKi Browser for the best experience.
About Stitch: Master of Disguise Game
Join another story of Lilo and Stitch with Master of Disguise game! Hawaii is one of the most beautiful and peaceful places on earth. Every day you see beautiful things, and you enjoy the sun until late in the night. Nothing wrong can happen to you if you live there, and usually, everyone is friendly and happy to help.
There is also one little girl with a strange pet. Lilo loves Stitch so much that she would do anything for him and when the bounty hunters came after him, they came up with a plan. Stitch needs to disguise so well that no one will recognize him!
How to play the game
You will find in Lilo's room some pictures and Stitch has to dress up like in the photos, using four pieces of clothes. You need to discover every part of the costume fast because the hunters are close to your door and if you do not find them, or you dress Stitch wrong, they will recognize him, and we do not want this thing to happen. They will take away Stitch, and that would make Lilo very sad!
Try to find all the pieces of clothing before the time runs out to keep the little Stitch safe and sound. You can choose the speed at which you want to play, but what you have to keep in mind is that anything you do, be fast and keep your eyes open for the time. Do not let the bounty hunters take Stitch away from his lovely Lilo. He loves her very much, and we do not want to see them apart, do we?
Good luck!
If you enjoy playing Stitch: Master of Disguise, you might be excited to find out that there are 23 more Lilo and Stitch games you can try! The most popular is 625 Sandwich Stacker, and the most recently added is Alien Interception