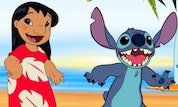 Play Now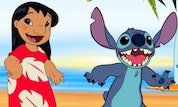 Unfortunately Beach Treasure is not available on your device. Please try one of the related games instead or visit our HTML5 category.
This Flash game is loaded using an emulator. If you notice any glitches(such as the game getting stuck or music/sound missing), click to play the original version with NuMuKi Browser for the best experience.
About Beach Treasure Game
Welcome to the most fantastic beach of all times. The sun always shines brightly here, and with a little bit of luck, you can find precious treasures if you look carefully around you. Lilo and Stitch have already started the adventure in Beach Treasure game, and they are going after something much more valuable than diamonds or gold.
They are looking after experiments balls, which can become later their friends. These unique balls are everywhere on the beach, and if they are not recovered in time, there can be problems because they can even get into the wrong hands, or become monsters.
How to play the game
Your job is time critical, and you have to help either Lilo or Stitch get them all before it is too late. To help them do that, use the left and right arrow keys to move your character around the beach. For jumping, you should use the space-bar key.
Try to collect all the balls before the time runs out, or you will lose. Be careful about moving or rolling objects. Besides, some floors may break apart, and if you do not move quickly, you will fall. After falling for five times, the game will end.
Be fast and finish each level quickly for getting more points for your final score. Even if it sounds hard, do not worry, it is more fun than you think. Just choose which one you want to play with, Lilo or Stitch, and then start the adventure.
Good luck!
If you enjoy playing Beach Treasure, you might be excited to find out that there are 23 more Lilo and Stitch games you can try! The most popular is 625 Sandwich Stacker, and the most recently added is Alien Interception