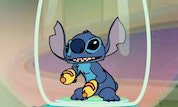 Play Now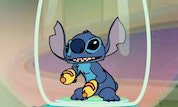 Unfortunately Manic Mayhem is not available on your device. Please try one of the related games instead or visit our HTML5 category.
This Flash game is loaded using an emulator. If you notice any glitches(such as the game getting stuck or music/sound missing), click to play the original version with NuMuKi Browser for the best experience.
About Manic Mayhem Game
Stitch has been captured, and now he is on the evil's Captain Gantu ship. Stitch needs to escape and return to Lilo where he is loved and waited. In the Manic Mayhem game, you have to help Stitch shoot down the cannons and go back home.
How to play the game
Stitch needs to move very fast and accurately to escape. If we want this to happen, you need to assist him by using your arrow keys. When you see the right arrow key coming closer, press it from your keyboard so Stitch can shoot the cannons quickly. At some point, you will need to use combinations of arrow keys. Press them both at the same time, and everything will be just fine. If you do it wrong, the cannons will fire back, and Stitch will be in danger.
If everything goes well, you will also get a bonus round where you can show your incredible skills. No matter what happens, Stitch has to escape one way or another, and you are his only chance to do it. Do not mess it up because we know how important he is to Lilo. Just follow the beat and do your best. As long as you do not quit trying, things will be all right.
At the end of the game, you will be able to see your final score and then try to beat it for better performance. Good luck and do not forget that everything is possible when you want something sincerely.
If you enjoy playing Manic Mayhem, you might be excited to find out that there are 23 more Lilo and Stitch games you can try! The most popular is 625 Sandwich Stacker, and the most recently added is Alien Interception