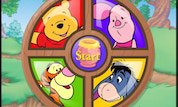 Piglet's Round-A-Bout
Click the honey pot to start. Repeat the character patterns after they light up.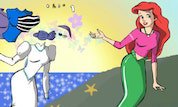 Little Mermaid Dress Up
Design a perfect Little Mermaid using the wide range of fashionable and interesting outfits and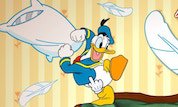 Pillow Fight
Mickey, Donald and Goofy`s quiet stay at the Big Stuff Hotel has turned into a wild pillow fight!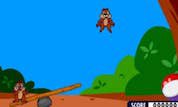 Chip & Dale Go Nuts
Use the mouse to move the teeter-totter and bounce Chip and Dale into the air. Bounce them high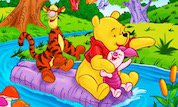 Winnie Tiger and Piglet Color Math
In this game, color the picture as the color changes with the different portions of the image. To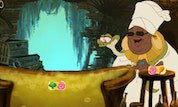 Magic Gumbo Mix
Help Mama Odie get rid of Dr. Facilier`s bad tasting ingredients. Connect 3 or more ingredients of