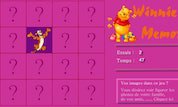 Pooh Memory Game
Play this fun Winnie the Pooh memory game. You have to pay attention to the images, and try to pair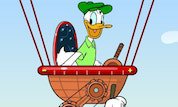 SkyLinks Golf
Welcome to SKylinks, the first mile-high golf course! It`s one of Donald's favorite places to play.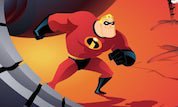 Save The Day
Each successful attac earns you points! Rack up points to unlock new special moves! Use your arrow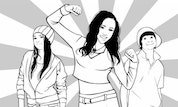 Hannah Montana Coloring
Choose your favourite colors from the pallete and color Miley starring as famous rock star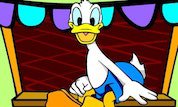 Donald Dunk
Fun game where you can make all time classic Disney character Donald Duck drop into a pool of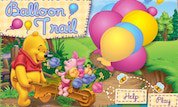 Balloon Trail
Pooh and Piglet have been invited to Christopher Robin`s party. Help them follow the balloon trail!