Honey Tree CountDown
Tags:
honey pot
bees
| | |
| --- | --- |
| | Honey Tree CountDown: Click on the honey pot that matches the number of bees. |
| | |
| --- | --- |
| | Honey Tree CountDown: Click on the honey pot that matches the number of bees. |
Description of category Winnie the Pooh
Winnie the Pooh is arguably the most famous bear in the world. Winnie-the-Pooh book has been translated into thirty-four languages.The popularity of Winnie-the-Pooh and his friends gained a great deal in the 1960s. On June 16, 1961, Walt Disney purchased the film rights to the Pooh stories from Mrs. Daphne Milne. The first film, Winnie-the-Pooh and the Honey Tree, appeared in 1966 as a twenty-six minute short.Disney had replaced the character of Piglet with a gopher, which they thought had a more "folksy, all-American, grass-roots image," according to the film's director, Wolfgang Reitherman.More and more, Pooh and his friends are existing apart from the original books. Disney, as mentioned above, bought the non-book rights of the characters in 1961, and along with their film shorts, have recently produced "The New Adventures of Winnie the Pooh." This cartoon series had developed new characters, settings, and story lines apart from the original books. Another example of this is shown in Benjamin Hoff's books, The Tao of Pooh (1982) and The Te of Piglet (1992), when Hoff replaces Milne as the author/narrator and has discussions with these two characters.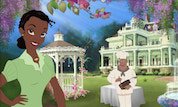 Tiana and Tiara
Help Tiana find Charlotte`s tiara before the party in this lovely disney game! All you need to do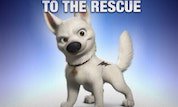 Bolt To The Rescue
Penny has been taken by Dr. Calico and his minions! It`s up to super-dog, Bolt to give pursuit and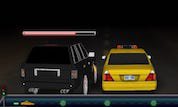 Race To Witch Mountain Ram Road
Don`t let them ram you off the road as you race to Witch Mountain! Use your mouse to steer the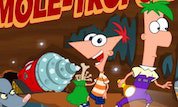 Escape from Mole-Tropolis
Help Phineas and Ferb collect enough diamonds to repair the drill and burrow their way to Candace.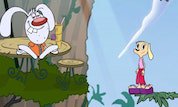 Jumpin`Jungle Party
Help Brandy and Mr. Whiskers gather supplies for their summer bash! Climb higher and higher by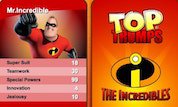 Top Trumps
The object of the game is to win all your opponent`s cards. The computer deals. When it`s your