Honey Tree CountDown
Tags:
honey pot
bees
| | |
| --- | --- |
| | Honey Tree CountDown: Click on the honey pot that matches the number of bees. |
| | |
| --- | --- |
| | Honey Tree CountDown: Click on the honey pot that matches the number of bees. |
Description of category Winnie the Pooh
Winnie the Pooh is arguably the most famous bear in the world. Winnie-the-Pooh book has been translated into thirty-four languages.The popularity of Winnie-the-Pooh and his friends gained a great deal in the 1960s. On June 16, 1961, Walt Disney purchased the film rights to the Pooh stories from Mrs. Daphne Milne. The first film, Winnie-the-Pooh and the Honey Tree, appeared in 1966 as a twenty-six minute short.Disney had replaced the character of Piglet with a gopher, which they thought had a more "folksy, all-American, grass-roots image," according to the film's director, Wolfgang Reitherman.More and more, Pooh and his friends are existing apart from the original books. Disney, as mentioned above, bought the non-book rights of the characters in 1961, and along with their film shorts, have recently produced "The New Adventures of Winnie the Pooh." This cartoon series had developed new characters, settings, and story lines apart from the original books. Another example of this is shown in Benjamin Hoff's books, The Tao of Pooh (1982) and The Te of Piglet (1992), when Hoff replaces Milne as the author/narrator and has discussions with these two characters.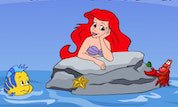 Ariel's Print and Play
Create your own images with Ariel, color them as you like and then print them !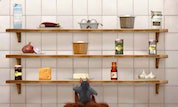 Marionette Madness
You will play as Remy the rat and guide Linguini the human to make three recipes. As you make each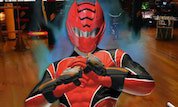 Ranger Defense Academy
Watch out for surprise attacks in this Power Rangers Jungle Fury game. When your trainer casts an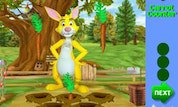 Rabbit Garden
Help Rabbit, the friend of Winnie the Pooh, to catch as many of that jumping carrots as he can, to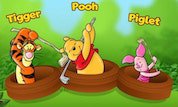 100 Acre Wood Golf
Play golf with Winnie the pooh. Move the mouse to choose the direction you want to hit the ball.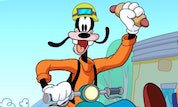 Goofy`s Hot Dog Drop
Everyone is craving a hot dog, and Goofy is the only one in town who can answer their call! Help