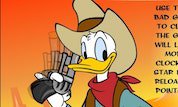 Donald Duck Target Trail
Use the red target to aim and hit the bad guys with your cork-shooter to clear them out of town.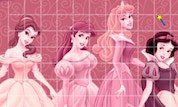 Hidden Treasures
Click on the tiles with the tip of your magic wand to uncover treasures and magic items. Be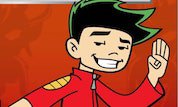 Jake`s Pinball Inferno
Help Jake master pinball as part of this dragon training. Play this game using arrow keys only.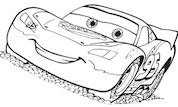 Ramone's Coloring Book
This is a funny Disney Coloring Game! you have to use your imagination to colour Lightning McQueen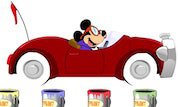 Mickey Mouse Super Racer
Race with Mickey Mouse and his friends! Slide your mouse cursor over the race car to make it move.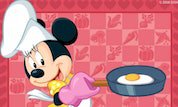 Minnie`s Dinner Party
There`s a party at Minnie Mouse`s house! Mickey, Donald, Goofy, Daisy and Pluto are all coming!